Sales
·
Frankfurt am Main
Sales Executive (SE)
Vielseitige, herausfordernde und vertriebsorientierte Stelle im agilen Umfeld als Sales Executive in Frankfurt. Unterstütze uns bei der Umsetzung unserer ehrgeizigen Wachstumsziele.
We usually respond within three days
In unserem Sales Team trägst Du einen wesentlichen Teil zu unserem rasanten Wachstum bei. Du begeisterst interessierte Unternehmen von unserer Software, erarbeitest die optimale und bedarfsgerechte Lösung und sorgst dafür, dass aus einem potenziellen Kunden ein begeisterter Nutzer von cioplenu wird. Dabei verfolgen wir ein großes Ziel, unsere Wachstumsgeschichte fortzuschreiben und ein weltweit erfolgreiches Unternehmen aufzubauen. Diese Dynamik bietet nicht nur spannende Aufgaben, sondern auch vielfältige Möglichkeiten der persönlichen Weiterentwicklung. 
Als Sales Executive (SE) (m|w|d), sorgst Du für die Akquise neuer Kunden in der DACH Region. Dabei arbeitest Du eng mit den Teams Sales Development und Customer Success zusammen, um aus qualifizierten Leads begeistere Kunden zu machen.  
💻 Aufgaben
Akquisition neuer Kunden in der DACH Region, längerfristig auch global mit Fokus auf das produzierende Gewerbe | Industrieunternehmen
Begleitung des Verkaufsprozesses von der Qualifizierung bis hin zum Vertragsabschluss
Verstehen und Aufnehmen des IST-Prozesses der Interessenten
Identifikation entsprechender Pain Points und Aufzeigen des Mehrwerts der cioplenu Software durch Produktdemonstrationen via Web und gegenbenenfalls vor Ort
Konzeption der Umsetzung in Zusammenarbeit mit unserem Customer Success Team, Angebotserstellung und Verhandlung der Konditionen bis hin zum initialen Vertragsabschluss
Übergabe des Kunden an unser Customer Success Team
Identifikation zukünftiger Kundenanforderungen und Diskussion mit dem Management und Produktteam zur Erschließung neuer Kundenprofile und Branchen
🎡 Anforderungen
Mindestens 1 Jahr Erfahrung im Software-Vertrieb
Idealerweise Erfahrungen im Bereich von produzierenden Unternehmen, jedoch kein Muss
Fähigkeit, Kundenbedürfnisse schnell zu verstehen
Ausgezeichnete schriftliche und verbale Kommunikationsfähigkeiten in Deutsch
Starke Problemlösungsfähigkeit unternehmerisches Denken, was jederzeit den Kundenerfolg mit dem eigenen Unternehmenserfolg kombiniert, sodass nicht nur kurzfristig ein Produkt verkauft wird, sondern gemeinsam mit dem Kunden eine Lösung mit einem langfristigen Erfolg erarbeitet wird
Teamplayer, starker Kollaborateur
CRM-Erfahrung (wir verwenden Hubspot)
✨ Vorteile

Ein Job in einem dynamischen und visionären Technologie-Startup
Attraktive Karrierechancen mit vielseitigen Entwicklungsmöglichkeiten
Bewährtes Geschäftsmodell mit starkem Wachstum und der Möglichkeit, die Arbeitsweise von Industrieunternehmen grundlegend zu verändern
Zusammenarbeit mit ehrgeizigen und erfolgreichen Kollegen
Flexible Arbeitszeiten (einschließlich Home Office)
cioplenu-Education-Budget für den Besuch von Konferenzen, Workshops etc.
Flache Hierarchien, kurze Kommunikationswege
Coole Kollegen mit Teamgeist warten auf Dich!
🚀 Wie geht's weiter?

Nach Deiner Bewerbung erhältst Du innerhalb von drei Tagen eine erste Rückmeldung von uns. Von dort aus leiten wir Dich durch unseren kompakten und pragmatischen Prozess und freuen uns, Dich bald auch persönlich vor Ort zu treffen.
We seek talents and pioneers who want to change the industry of tomorrow.
🚴‍♂️ Join us now!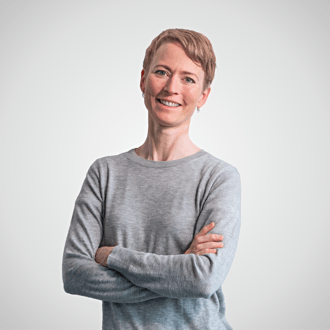 Contact
Charlotte
Lead People & Culture – People & Culture
Related jobs
Workplace and Culture
Our team is very broad and ranges from physicists to foreign language correspondents. This diversity means that we look at day-to-day challenges from different angles and always find the optimum solution. The team spirit is characterised by the fact that we work hard together on realising our vision and that you also enjoy doing something together after work or in your free time. Be it a visit to the football stadium at the weekend or a cold drink in the office!
About cioplenu GmbH
cioplenu is the leading software provider for digital work instructions, checklists and protocols. With the cioplenu platform, companies lay the foundation for digitized production and reduce the effort for their process documentation. Industrial companies from all industries benefit from the targeted digitization, as it is now much easier for them to provide all relevant information to their employees at the right time and in the right place.
Coworkers
35+ (growing fast)
Already working at cioplenu GmbH?
Let's recruit together and find your next colleague.